March 10, 2011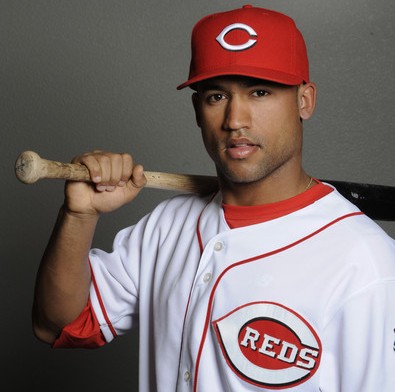 This year's winner of the dubious distinction of hottest Spring Training performer out of the gate falls to one Dave Sappelt. Through yesterday's game, he's batting .500 and getting on base 47% of the time. But then again, not only is it Spring Training, but he's also had just 18 at-bats. It's not the stuff of which legends are made.
It is, however, the stuff that gets people's attention. Who is Dave Sappelt?
When I first looked up information on him for this little post, I had thought he was an older, journeyman outfielder who was still hanging on and hoping for one shot in the majors. What I found out is that he's actually a 24-year old prospect.
Sappelt was drafted by the Cincinnati Reds in the 9th round of the 2008 amateur draft. He's worked his way through the Reds minor league system over the last three years, moving from Billings to Dayton to Sarasota to Lynchburg to Carolina to Louisville. And he's hit everywhere along the way.
John Fay wrote about him yesterday.
Whenever Dusty Baker is asked about Dave Sappelt, he says: "We know he can hit, but there's more to it than hitting."
That "more" has been made clear to Sappelt, too. "I think they want to see how consistent I can be on the base paths. I haven't made a mistake yet in games. I think if keep that consistency, that confidence, I'll be a real helper of this team."
Sappelt has had issues on the basepaths, getting thrown out 42% of the time he attempted to steal last year. That's not good, but he's young and has time to learn. He's also realistic about his chances of making the team this year.
"For me personally, it wouldn't bother me if I didn't make it," he said. "Right now, they have a nucleus of guys that are set to help this team win. I look at myself as guy who's going to be ready in Triple-A. I'll be ready to come up and help immediately. I'll be a guy who can come in and spot start and pinch-hit."
If he keeps hitting the way he has and learns some better base-running skills, he may do more than that.