March 4, 2011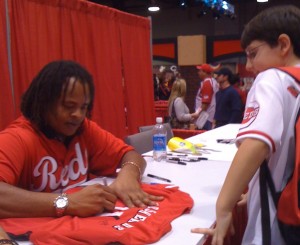 As mentioned last week, Edinson Volquez has been having some Visa issues and is unable to pitch in games before paying fans until it's resolved. Good news, everyone! It's resolved!
"Everything is set," Volquez said. "They're just waiting for me to pick it up."

Volquez said he will go to the Dominican on Sunday and return to camp on Tuesday.

"I'll say hi to everyone then come back," he said.
I hope he's correct in his assessment of the situation. Spring training can fly by. John Fay calculated that he should have enough time for four or five starts. We'll have to hope it's enough to prepare Volquez for opening day.