March 3, 2011
Yesterday, the Cincinnati Reds revealed the first look at the bobblehead for Jonny Gomes. Today, they've shown another one. And it, like Gomes' with the arm attached to the bobbling helmet, is something special.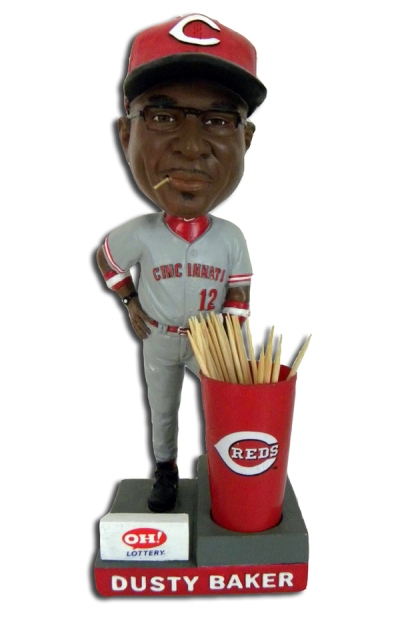 Just look at that bad boy. Dusty Baker, in all of his toothpick-chewing glory. Now with a place to put
your
toothipicks, before or after you've chewed them! Seriously, the Reds have turned it up a notch for the bobblehead giveaways this year. I'm interested in these.
Baker's likeness will be given away on July 2 to the first 30,000 fans. No word on if toothpicks are included.