March 13, 2011
Here are all of the pictures I took at yesterday's Reds-Cubs game at HoHoKam Park in Mesa, Arizona. You can click any image to view a larger version.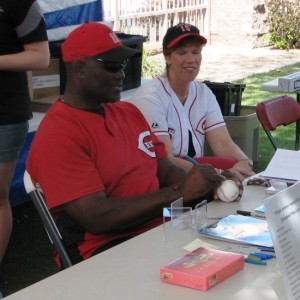 Former Cincinnati Reds slugger George Foster, along with several former Chicago Cubs greats, signs shirts, baseballs, and cards at HoHoKam Park in the concourse by right field.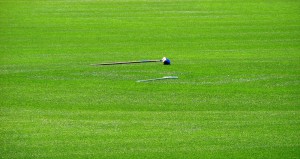 A Chicago Cubs groundskeeper's grass-tending tools lie unused in center field.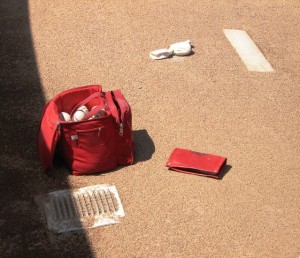 The visiting bullpen at HoHoKam, with the Reds supplies ready for the pitchers.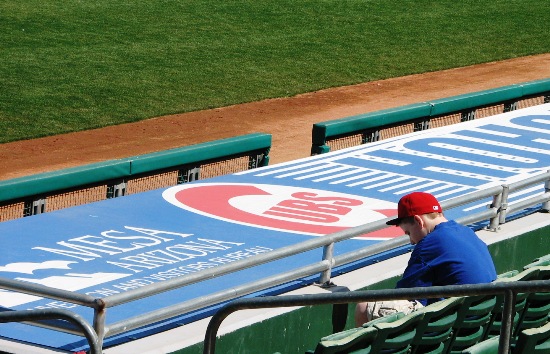 Former Cub Ron Santo's number behind home plate, in remembrance of his passing during the offseason.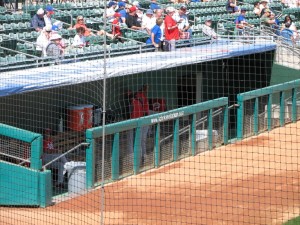 A few Reds players and coaches in their dugout before the game.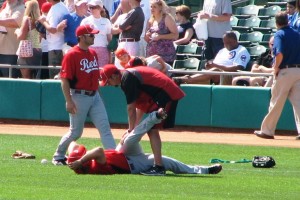 Stretching with the trainer before the game.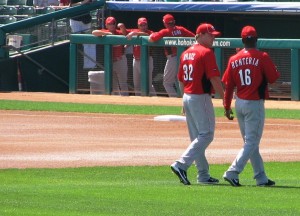 Jay Bruce and Edgar Renteria walk through the outfield to the foul line to begin their pregame stretching.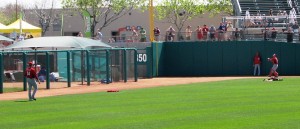 Homer Bailey and Ramon Hernandez get their arms loose before the game.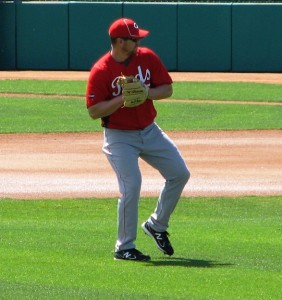 Scott Rolen long-tosses before the game.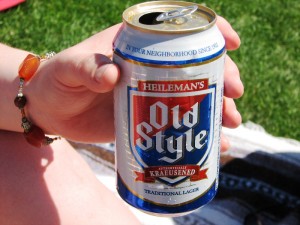 There's nothing like drinking some Heilman's Old Style at a Cubs game. Plus, it's the cheapest beer at HoHoKam!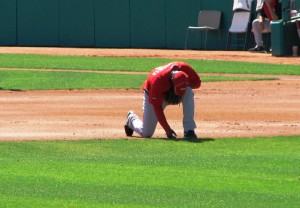 Edgar Renteria knelt to pray upon taking the field to start the game.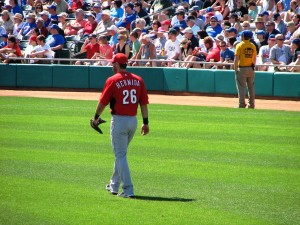 Jeremy Hermida got the start in left field.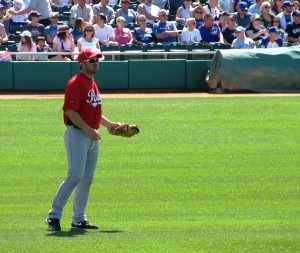 Chris Heisey started in center field.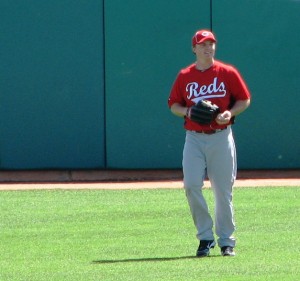 And Jay Bruce started in right.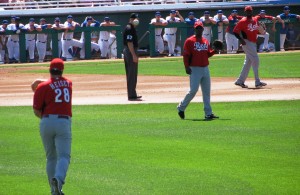 Chris Heisey throws to cut-off man Edgar Renteria as Brandon Phillips covers second base after a Cubs hit.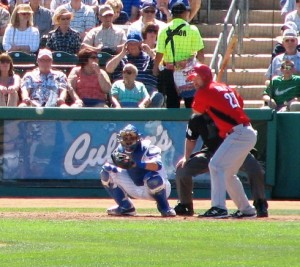 Scott Rolen bats against Carlos Silva.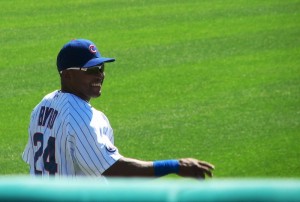 Marlon Byrd smiled to the crowd after someone yelled, "Marlon Byrd! You're my hero!"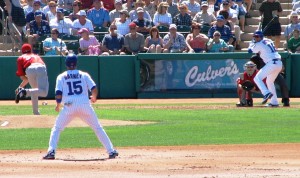 Homer Bailey delivers a fastball.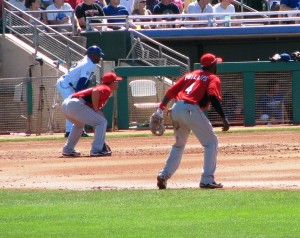 Brandon Phillips and Yonder Alonso get into defensive position as Bailey pitches.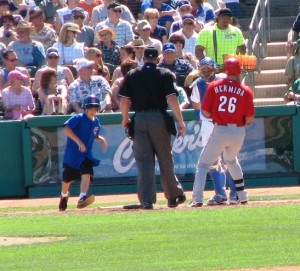 Jeremy Hermida touches home plate after his home run.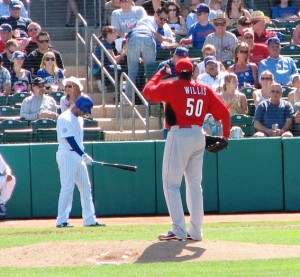 Dontrelle Willis on the mound in relief for the Reds.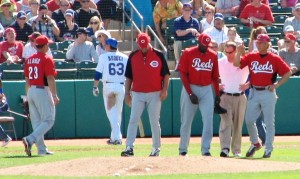 Dontrelle Willis walks with a trainer after tripping on a bat in a play at the plate.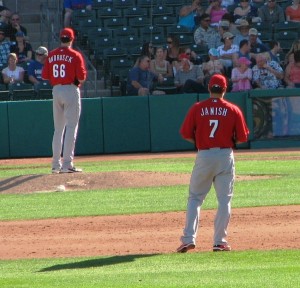 Logan Ondrusek pitches with Paul Janish ready at short.