March 21, 2011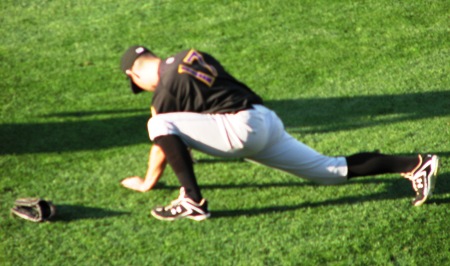 Eight more players are now going to be crossing their fingers for injuries, now that they know they've been reassigned to minor league camp. Those unlucky fellows include:
Yonder Alonso (1B) – I wonder who could be blocking this up-and-comer
Zack Cozart (SS) – Paul Janish breathes a little easier
Todd Frazier (IF/OF) – Shall I resort to "tossed salads and scrambled eggs"?
Daniel Ray Herrera (LHP) – Aw, now who's going to get lost in the scrub grasses outside the park?
Jordan Smith (RHP) – Yeah.
Carlos Fisher (RHP) – Double yeah.
Jerry Gil (listed only as "pitcher" on Reds.com. Do we not know his handedness?)
Kris Negron (IF) – See ya in June, kid.