February 6, 2013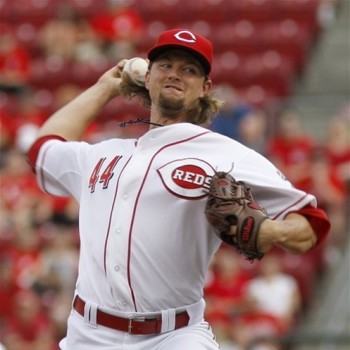 The Cincinnati Reds signed a one-year contract with starting pitcher Mike Leake, avoiding arbitration.
Leake was in his first year of eligibility for arbitration and had filed for a salary of $3,500,000. The Reds had offered $2,650,000. In the end, the two settled at $3.06 million.
It's quite a raise from the $507,500 he made last year.
The Reds now have three arbitration-eligible players left: Homer Bailey, Shin Soo Choo, and Mat Latos.
The gaps are fairly significant with unsigned players:

Bailey: Filed for $5,800,000. Club countered at $4,750,000
Latos Filed for $4,700,000. Club countered at $4,150,000
Choo: Filed for $8 million. Club countered at $6,750,000
Considering the team hasn't gone to a hearing since their 2002 beat-down of Chris Reitsma, I imagine that both Bailey and Latos will sign at least a one-year deal. I'm hoping a multi-year deal can be worked out with both of them.
As for Choo, the odds seem high that the Reds will go to a hearing with him. Considering he's not likely in the team's long-term plans after he hits free agency next season, there's little reason not to get as low of a price this year as possible.