January 3, 2007
Winning was practically old hat for the Reds by June. They continued to hold their own in the division, allowing the fanbase to comfortably gripe about the poor bullpen management and mystifying choices in pinch hitters. Good times.
June
This was the month that we learned the real meanings of the names of some of our favorite Cardinals players. "Honey, put out the traps! We've got an Eckstein!"
The Reds took sole possession of first place in the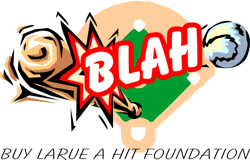 division on June 8. It would last all the way until June 9.
Wayne Krivsky traded for Juan Castro. It would be a move that would prove pivotal to the rest of the season. Oh wait, no it wouldn't. Thought Castro would be the first darn player re-signed at the end of the season.
The DFA-ing of Rick White probably had a bigger impact on the team than Castro did, but only because Narron insisted on sending White to the mound at every possible opportunity.
On the 28th of this month, the team was already renewing the contracts of Krivsky and Narron. Then, I thought it was "a bit premature," and I think that opinion has held up nicely.
The Reds wrapped up June with a 44-36 record. Can you believe they were still doing so well so late in the season? They were tied for first place in the NLC. Hooty-hoo!