May 28, 2008
| Team | 1 | 2 | 3 | 4 | 5 | 6 | 7 | 8 | 9 | R | H | E |
| --- | --- | --- | --- | --- | --- | --- | --- | --- | --- | --- | --- | --- |
| Pirates (24-27) | 0 | 1 | 1 | 0 | 1 | 0 | 0 | 0 | 3 | 6 | 14 | 0 |
| Bruces (1-0) | 0 | 0 | 0 | 0 | 4 | 4 | 1 | 0 | - | 9 | 12 | 2 |
W: Johnny Cueto (3-5) L: Ian Snell (2-4) S: Francisco Cordero (11)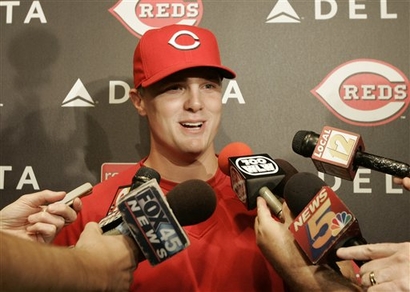 Yes, there were other games in the Central last night, but really, none of them can approach the significance or the lasting impact of the Pirates-Reds game last night. Plus, thanks to preparing a birthday party for my kid, I have time for only one game wrap today.
In case you hadn't heard, uber-prospect Jay Bruce premiered for the Reds last night, and he didn't disappoint. In fact, no one's gotten him out yet. Bruce's line: 3 for 3, with two walks, two runs scored, two RBI, and a steal.
Not everyone was impressed, though.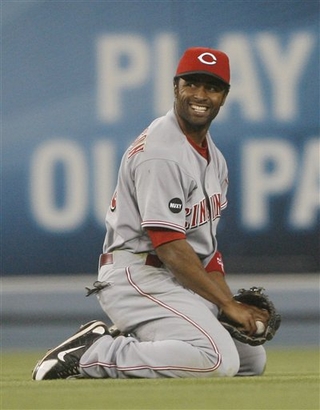 Johnny Cueto threw too many pitches, but got the win thanks to an Adam Dunn home run. The bullpen made it a little closer, but Francisco Corder closed things out again.
Ian Snell started well for the Pirates, but Cincinnati figured him out the second time facing him. They did have enough offense to win, had they gotten anything resembling good pitching.
The same two teams again today, although Baker will be tempted to sit Bruce against the Pirates, thus ensuring the Reds loss. Tom Gorzelanny starts against Bronson Arroyo at 7:10pm EDT.