August 29, 2008
| Team | 1 | 2 | 3 | 4 | 5 | 6 | 7 | 8 | 9 | R | H | E |
| --- | --- | --- | --- | --- | --- | --- | --- | --- | --- | --- | --- | --- |
| Bats | 0 | 0 | 1 | 1 | 0 | 0 | 1 | 0 | 1 | 4 | 9 | 2 |
| Indians | 1 | 0 | 1 | 0 | 0 | 0 | 1 | 2 | - | 5 | 11 | 0 |
W: Osoria (2-0) L: Herrera (4-4) S: Beam (5)
In game 2 of the meaningless 4 game series between the Indianapolis Indians and the Louisville Bats, the Indians came from behind in thrilling fashion to take the lead in the bottom of the 8th.
Todd Coffey blew the save for the Bats before Daniel Herrera gave up the tie. All in all, a performance for the Bats that the Reds' Dusty Baker would be proud of. As for the Pirates, I don't think there's much to like. The pitching struggled, with 3 of the 4 pitchers who made an appearance allowing runs. At least there was some offense, though.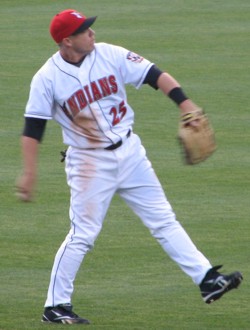 Steve Pearce went 1-4 and drove in one of the Indians' runs.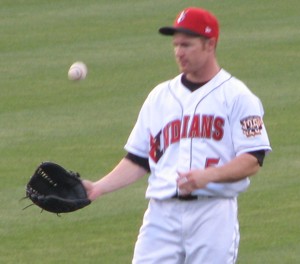 Here, Chris Duffy practices the old floating ball trick.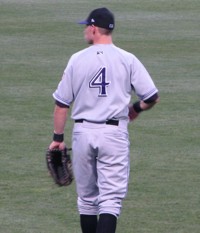 I was surprised at the number of Bats players I'd never heard of. Take right fielder Shaun Cumberland, for example. No idea who he is or where he came from. He seems like a nice enough guy, though. At one point, a kid playing on the outfield grass seating area threw his ball into the outfield. Cumberland walked over and returned the kid's dropped ball.