September 2, 2008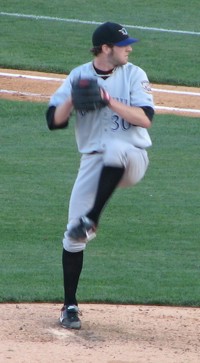 This episode is recorded live on location at beautiful Victory Field in Indianapolis, Indiana. The last place Indianapolis Indians (Pirates' affiliate) hosted the division leading Louisville Bats (Reds' affiliate) as they always do during the holiday weekends.
The Bats had long since clinched the division, so it was hard to imagine that they'd put too much effort into their last series: 4-games against the cellar-dwellers (and that was just in Indy; afterward, they immediately took off for two more games in Louisville).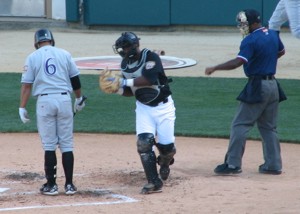 But it was a good time anyway, seeing the Reds and Pirates of the future (and past *cough*Chris Duffy*cough*) defining themselves on the field.
We attended all four games, but only stayed for the duration on Saturday (darn school nights), so this program is the culmination of four days and about 20 innings of baseball spectatorship.

Podcast: Play in new window | Download