September 15, 2008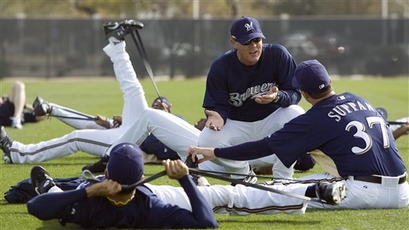 Now that's a way to light a fire under under-performing players as they head into the end of the season. Milwaukee has gotten rid of Ned Yost, often referred to ignorantly as the worst manager in the majors (see: Baker, Dusty).
I know the Brewers have dived into the crapper for the second straight September, but I'm surprised to see this move. We'll see if the surprising move helps right the sinking ship. Honestly, I doubt it will hurt.
I'm hoping the Reds will take some hints.