May 7, 2009
There have been a few big disabled list moves over the past week.
First off, let's start with the Chicago Cubs, currently stuck in the middle of the division. With Ryan Dempster "struggling", or "returning to normal" as I like to call it, surely the team doesn't need any more adversity in their pitching staff. Whoops, too late.
Carlos Zambrano has been placed on the 15-day disabled list with a left hamstring strain.
Zambrano hurt himself running out a bunt. I do have to wonder if the Big Moose is starting to wear down, though, as he ages. He had injuries last year, too.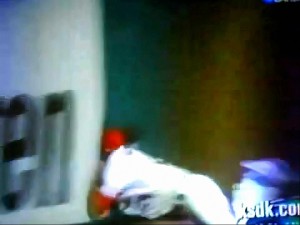 Still, Zambrano doesn't have the worst injury. No, that belongs to St. Louis Cardinals outfielder Rick Ankiel, who crashed face-first into the wall while making a catch. Hopefully, he's able to bounce back. However, if the damage to his face is too severe, he should rest assured that modern medicine is now capable of face transplants. All he'll need is a donor.
Lastly, in the category of "Boy, I didn't see that one coming," Cincinnati Reds shortstop Alex Gonzalez has strained his oblique muscle. Having followed the Reds like I have for most of my life, you can bet they'll do their best to hamstring "manager" Dusty Baker by *not* placing Gonzalez on the DL and having him be day-to-day for a week or two. I think it's called the GL, the Griffey List. It's a good thing the Reds didn't trade away any useful middle infielders during the off-season. They're going to need them.