August 30, 2009
Jon and I made a trip to Cincinnati this weekend to take in a little live music and a nice ball game. The Reds had their season-high streak of five games in a row to keep going, and we would have loved to have seen them stretch it to six.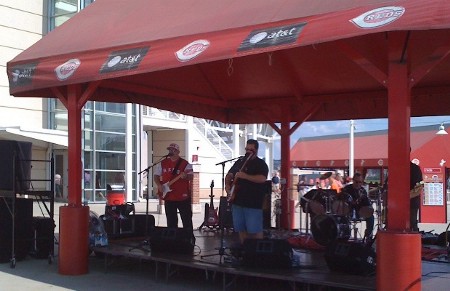 Before the game, the Screaming Mimes played to a crowd of about 50 concert goers plus a zillion people in line for the $1 concession stand. Even an hour before game time, the line was already impressive, and showed no sign of slackening as the game went on.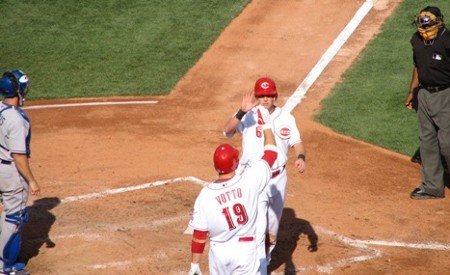 After the show, we enjoyed the feature presentation…up until the sixth inning. We don't like to think about that part, though. Instead, we'll share the photo of a Drew "Stubby" Stubbs and Joey "Baby Kangaroo" Votto high five after the Paul "Soft J" Janish home run.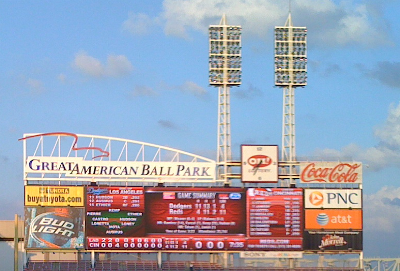 Alas, we didn't have a lot that was good to talk about when we recorded in the eighth inning. Thankfully, the inning was short and so was the podcast.
Podcast: Play in new window | Download