October 7, 2009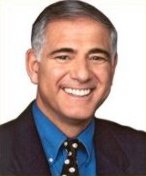 George Grande, the squeaky-clean, impeccably tanned play-by-play guy for the Cincinnati Reds has called it quits:
"I wanted to spend more time at home, basically," Grande said before Sunday's game. "I love the Reds, what I do and I love my job. I just need to be home on a regular basis, not just four or five days a month, to keep up on things."
I'm just glad he got a chance to see the Cardinals win it all before retiring.
In George's honor, tonight we revisit the Georginator 6000 XL.
You may need to upgrade Flash to play the Georginator 6000 XL. Get the latest version here. Countless thanks to my crack technical staff, who created the Georginator 6000 XL essentially all by himself.
Use the Georginator 6000 XL.