October 20, 2009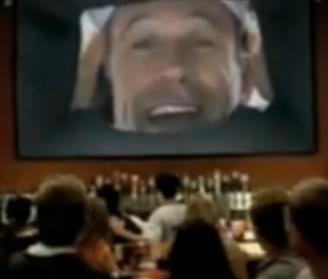 ANAHEIM, CA — The officiating crew in the Yankees-Angels series has been making some bad calls. But it's not because they are bad at their jobs: it's to save 30 barflies from having to face their families.
"When I have a decision to make," said Jerry Layne, home plate umpire at tonight's game, "I use my direct line to the Buffalo Wild Wings (BW3) in Humptulips, Washington to find out if the guys there want me to make the game longer or shorter."
"They always say, 'We don't want to go home yet.' I think they must have really sad home lives," said Layne.
Despite multiple bad calls in tonight's game, the Yankees won authoritatively.
"We try to give them some extra innings when we can–to keep their old ladies off their backs for a little while longer. It just wasn't meant to be tonight."