Daily Archives: October 29, 2009
October 29, 2009
Shocking news from the Attorney General's office in Washington, DC today, the day after President Obama signed the Hate Crimes Bill. Apparently the law will be retroactively applied to those guilty of spewing hateful speech on the internet, and specifically targeted will be frustrated Cincinnati Reds fans who spent the better part of the past two seasons hurling insults at three African American characters with questionable sexual orientation, namely Corey Patterson, Willy Taveras, and Dusty Baker.
The wide criminal probe is focusing on Reds blogs such as Reds Reporter, Redleg Nation, John Fay, and a peculiar outfit known as Red Hot Mama which may be guilty of additional charges such as extreme sarcasm and impersonating a sports broadcaster with artificial intelligence, a new cyber crimes violation that is widely unknown in the blog-o-sphere.
"We must stand against crimes that are meant not only to break bones, but to break spirits — not only to inflict harm, but to instill fear," said Obama at a White House reception Wednesday commemorating the signing of the bill, which he signed earlier in the day as part of the $680 billion defense authorization bill.
Typical comments by Cincinnati yokels were along the lines that Dusty Baker is a moron who should choke on his toothpick and die. Wishing painful death upon someone is clearly prohibited in the New Hate Bill legislation.
Or the widespread suggestion that Corey Patterson "has the goods" on his manager in order to secure his position and role of leadoff batter, clearly connotates sexual blackmail, another violation of the Hate Crime Bill.
"Saying that Willy Taveras should be traded for a bowl of Skyline Chili is simply unacceptable overstatement and derogotory of his true value as a pinch runner," said Attorney General Eric Holder at a press conference announcing his intention to prosecute Hate Crimes vigorously and intensely. "We will leave no stone unturned in the course of our investigation," Holder continued. "If it means an empty Great American Ball Park next season: so be it. I'm a Cardinals fan anyways."
Chris Sabo's Goggles will surely be under investigation for posting the following digitally manipulated image on his blog: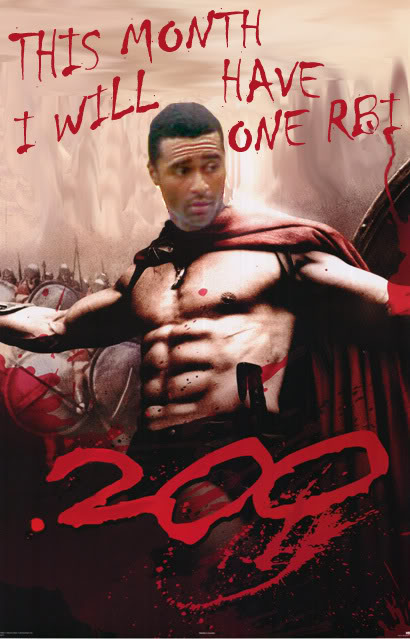 The Attorney General would not say specifically when warrants would be issued or when the indictments would begin, but one thing remains certain: Cincinnati fans are in trouble and should seek political asylum immediately if they ever shouted something rude during a baseball game or at their tv set when a neighbor was within earshot, or worse, if they posted their ill-conceived criticism in a blog post or message forum in public view.
We'll report more on this story as it develops. In the meantime stock up on ammunition, firearms, and storeable food. And whatever you do please do not take the Swine Flu Vaccination.