May 20, 2011
As I wrapped up my MBA degree, my first post-studying goal was to get in shape, so I began training for two different events: the latter is the Blog Jog on June 11, and the former was today, Ride Your Bike to Work Day.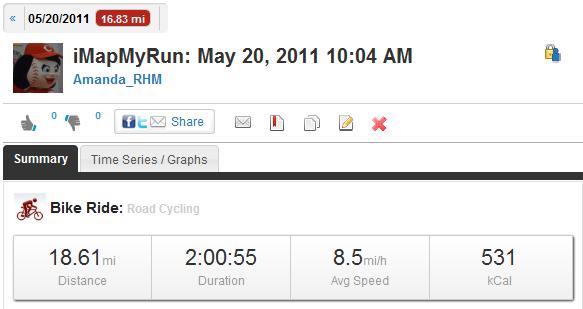 I'd never made a 19 mile bike ride before, but I felt surprisingly good after the 2-hour ride to work. Alas, what goes downtown, must come back home, and that's when I learned I live at a higher elevation than I work.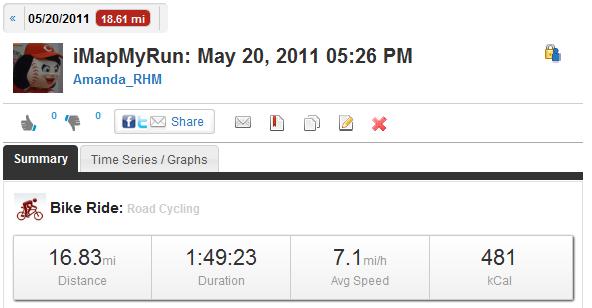 Making it home made me giggle with glee, but there was no gas left in the tank, so to speak, for actual jogging.
I'm a little concerned that extensive biking won't translate into running, or worse, that it'll take me out of training for multiple days. I can't even sit myself in a chair right now without making pathetic ouchie noises. The Reds game didn't help matters: being perfect and then suddenly giving it all up is no kind of inspiration for a person who's been perfect in training to this point!
But dammit, I'm not going to let a little debilitating muscle fatigue keep me from having an awesome showing at the Blog Jog. If you'd like to bring your training stories and share them with likeminded blog readers, you can join in the fun, too. Just log on to http://reds.com/5k to sign up for the Redlegs Run, then email [email protected] to RSVP to the Blog Jog proper. You have to pay to be in the run, but you don't have to pay any extra to chill with the bloggers.