March 16, 2008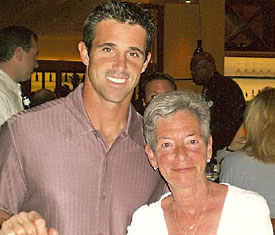 Welcome to the semifinals of the Jason Romano Commemorative NLC's hottest baller contest. 15 of the best-looking players on NLC (plus the newest ex-Mariner) face off in a single-elimination tournament.
Brad Ausmus comes to the final four by way of the nonReds bracket. He defeated Sean Burnett in the first round and Chris Duffy in the second round. Ausmus brings a very traditional tall-dark-and-handsome kind of hotness to the competition.
Even so, Ausmus has his work cut out for him against…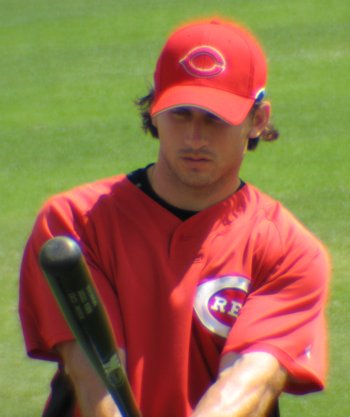 Bubba Crosby is a cult favorite in the competition. He's already taken down Bronson Arroyo and Matt Belisle, two very well-liked Reds' pitchers, to make his way into the final four.
Brad Ausmus
ht: 5-11 wt: 190 dob: 04/14/1969
Bubba Crosby
ht: 5-11 wt: 195 dob: 08/11/1976
[poll=25]