March 22, 2008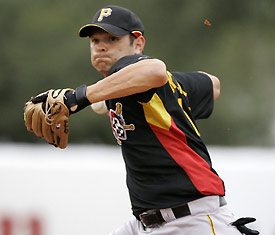 News broke Saturday concerning Pirates 2nd baseman Freddy Sanchez that brings dread to any fans heart. Sanchez will be flying to Alabama to be examined by Dr. James Andrews.
Sanchez had shoulder surgery in September 2007, and this is supposedly unrelated. But judging by these quotes that Pat rounded up, it doesn't sound good.
Perhaps the Pirates DFAed Ray Olmedo too early.