June 30, 2010
Today is the last day of All-Star Voting, and Major League Baseball has shocked the world by acknowledging that a Reds player exists: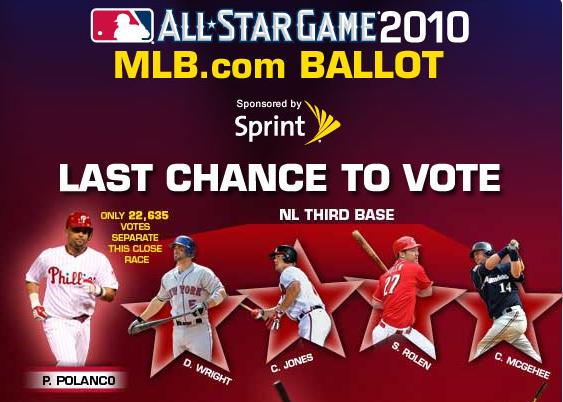 I expected the sport to use this opportunity to send everyone a life-size poster of Albert Pujols to match the rest of the propaganda they've spread on his behalf this All-Star season, so I'm not sure what think. Does this inclusion of Scott Rolen in an MLB email signal the end is nigh?
Well, the end of All-Star voting definitely *is* nigh. Go now. Vote. Vote. Vote!
Remember, you get 25 votes per email address per day, so even if you've already voted, you can do it again to help put Rolen over the top. Yahoo!, Hotmail, and Gmail are your partners in making your voice heard.