March 5, 2012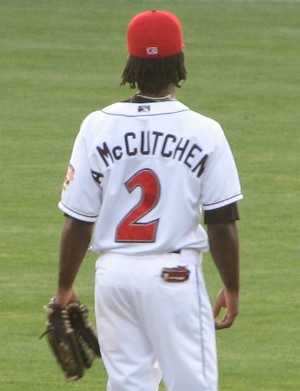 I remember watching Andrew McCutchen play when he was with the Pittsburgh Pirates' AAA affiliate, the Indianapolis Indians in 2008. Even then, at the tender age of 21, it was clear McCutchen was going to be good.
Apparently, the Pirates saw some of the same things I did. Today, they announced a six-year extension with McCutchen. That's six years for $51.5 million, with a $14.75 million club option. This buys out all of McCutchen's arbitration-eligible years, plus two free agent years–three if the option is picked up.
Pat Lackey of Where Have You Gone, Andy Van Slyke? is excited about the deal.
One of my favorite aspects of this deal is the commitment that it requires from both sides. That seems like an obvious statement when we're talking about 6-7 years for the player and $51.5-$66 million for the team, but I mean on an even deeper level. The Pirates have been saying since even before McCutchen arrived in 2009 that they were going to be willing to break out the checkbook when the young players on the team warranted it. There was no real reason to not believe them — they've certainly kept their word when it comes to spending on the draft and spending internationally — but there was also no evidence to back them up. McCutchen is the first real star that this management team has had from the beginning of his career, the first real test of the promise to pay to keep young players in Pittsburgh beyond their league-mandated six years. When it came down to it, the Pirates could've tried to use McCutchen's age relative to [Jay] Bruce and [BJ] Upton to negotiate him down. They didn't. They came through.
And he's right. The Pirates under general manager Neal Huntington have been making slow, incremental progress. It takes many, many seasons to rebuild what was decimated over almost 2 decades. Now they have a genuine star player in the making. Not only did they correctly assess that McCutchen is worth investment, but McCutchen also wanted to continue being a Pirate.
I know the team is full of holes and still has a long road ahead before contending, but it's moves like this that make me think there's a chance McCutchen might be a part of a Pirates' playoff game before this contract is up.