March 25, 2012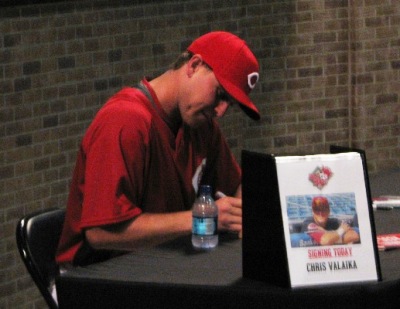 The Reds broke the hearts of another eight up-and-comers this morning as they continued the brutal march to a 25-man roster that actually includes only 25 men.
From the story on Reds.com:
Right-handed reliever Andrew Brackman, infielder Chris Valaika and outfielder Denis Phipps were optioned to Triple-A Louisville. Right-handed relievers Carlos Fisher and Kanekoa Texeira, and left-handed relievers Ron Mahay, Clay Zavada and Clayton Tanner were reassigned to Minor League camp.
No surprises here, really. They're just keeping these guys in cold storage until a spot opens up. Eight more guys to go before the big day in Cincinnati next week.