October 12, 2012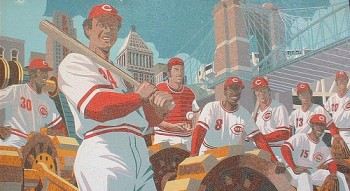 Like many Reds fans, I need a day off.
But I will share this thought: in the 1970s the Reds won the division 6 times, the NL pennant 4 times, and the World Series 2 times.
That means that twice they lost in the World Series and twice they won the division but lost in the first round of the playoffs. Their fans were probably terribly disappointed then, but those accomplishments still contribute to their legacy now.
This disappointment sucks, but in 30 years we might be looking back at the accomplishments of this year as the beginning of a dynasty.