May 23, 2006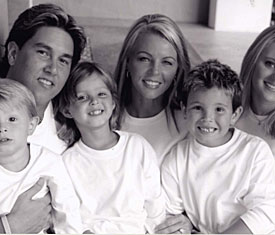 By now I'm sure you've seen the Reds'-related On the DL entry.
I'm not prepared to judge the veracity of the accusation, and I don't really have anything to add to the discussion. I'm just taking this opportunity to post this photo of Graves' wife and kids.
When I saw this back on Mother's Day last year, I thought she was too pretty for him.