Daily Archives: April 24, 2007
April 24, 2007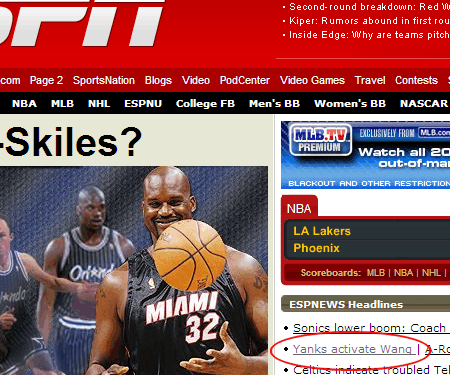 April 24, 2007
Here at Red Hot Mama, series with the Cardinals are our favorites because it's our tradition to talk smack with Bellyitcher and her Proxy. Now, Bellyitcher hasn't updated since the beginning of March, but I bet she'll still show, since I got an e-mail from her less than a week ago, but even if she doesn't, we can talk smack about the Cards anyway. They do suck, after all.
C. Trent's got the line-ups:
Your Cincinnati Reds
Josh Hamilton CF
Brandon Phillips 2B
Adam Dunn LF
Ken Griffey Jr. RF
Edwin Encarnación 3B
Scott Hatteberg 1B
Alex Gonzalez SS
David Ross C
Aaron Harang P
Those Freakin Cards
Eckstein SS
Duncan LF
Pujols 1B
Edmonds CF
Rolen 3B
Spiezio RF
Kennedy 2B
Milina C
Wells P
Ross is starting while Javier Valentín waits not to be used to pinch hit. Time to fire Narron.