March 15, 2011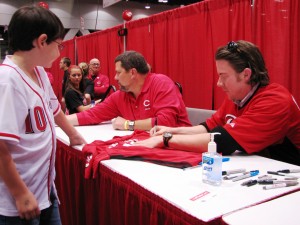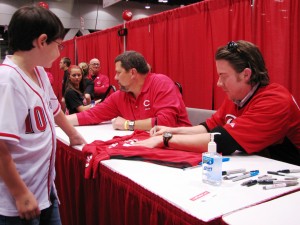 While we were in Goodyear, Arizona, the Cincinnati Reds decided that all those off-season, multi-year contracts they'd given away weren't quite enough, so they saw catcher Ryan Hanigan standing around without one and remedied that.
Hanigan hasn't done badly for a guy who wasn't drafted, who didn't catch much in college and who didn't reach the big leagues until he was 27. Monday, the Reds officially announced a three-year deal with Hanigan that will pay him $4 million for this year, 2012 and 2013.
His trip to the majors was a long one, and, as John Fay writes, he was in the minors a long time. "He spent three seasons in Single-A and most of three more at Double-A."
"I had a good opportunity to sign based on the year I had," he said. "I made a little bit of money coming out of that summer, so I went ahead and signed. The Reds made a good offer."
I'm happy to have him. He's a good catcher and should be a good bargain for the Reds over the three years of the contract. I know the Reds have some good young catchers in the minor leagues, but they're still a ways away. And it does take more than one catcher to get through a major league season.