May 10, 2011
Day two of training for the big Blog Jog, and we did better than yesterday, but it's still hard to imagine how I'm going to get to running for 30 minutes straight when I'm huffing and puffing after 60 seconds. Hopefully 32 more days will be long enough that I can put in a good showing.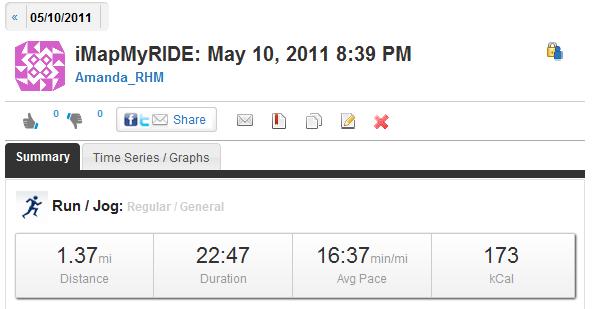 Whether I make it through the whole Redlegs Run running or not, I'll enjoy the Blog Jog events. There's supposed to be a pre-race gathering at the ball park, where there will be prizes for the best outfits, and pictures of everyone for all the blogs. Sounds like there will be a gathering after the event, too, but whether there's an official event or not, you can bet your booty I'll be celebrating.
If you'd like to join in the fun, log on to http://reds.com/5k to sign up for the Redlegs Run, then email [email protected] to RSVP to the Blog Jog proper. You have to pay to be in the run, but you don't have to pay any extra to hang around with the blogging goofballs.