September 5, 2011
| Team | 1 | 2 | 3 | 4 | 5 | 6 | 7 | 8 | 9 | R | H | E |
| --- | --- | --- | --- | --- | --- | --- | --- | --- | --- | --- | --- | --- |
| Bats | 2 | 3 | 0 | 0 | 0 | 0 | 0 | 0 | 2 | 7 | 12 | 2 |
| Indians | 3 | 2 | 0 | 0 | 0 | 0 | 3 | 9 | 0 | 8 | 11 | 0 |
W: Heilman (2-0) L: Christiani (2-3) S: Moskos (3)
Over the Labor Day weekend on Saturday, we made it out to the final home game for Pittsburgh Pirates AAA affiliate the Indianapolis Indians. And the Cincinnati Reds AAA affiliate the Louisville Bats were in town.
It was an exciting game, with the teams combining for 10 runs in just the first two innings–two innings that take well more than an hour to play. It was looking like a long game, but both teams settled down after that, until the Indians took the lead for good in the 7th.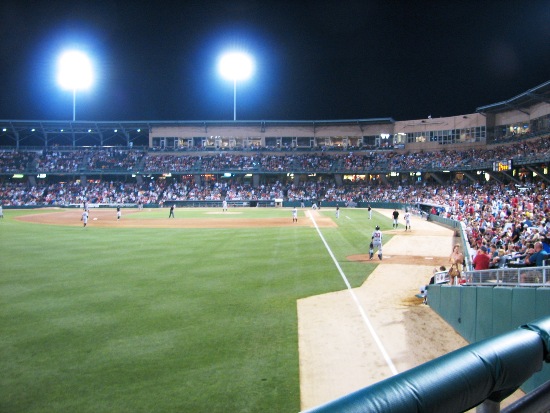 We sat in the Captain's Cove, an excellent bar with comfy chairs in left field. I can't recommend this place highly enough.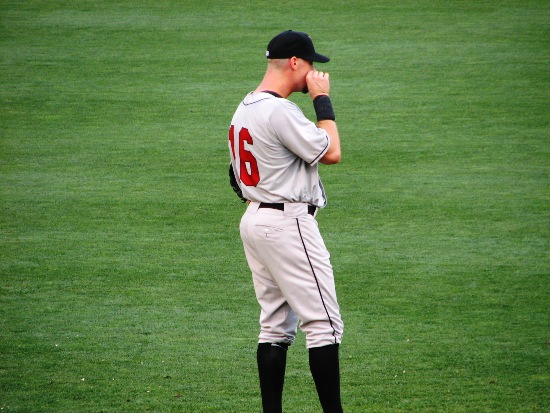 Former Cardinal Ryan Ludwick was manning left field for the Indians and had a solid game, going 3-4 with 2 RBI.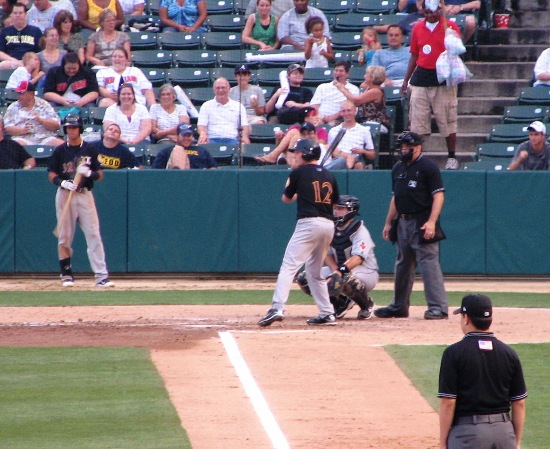 Travis Wood pitched for the Bats.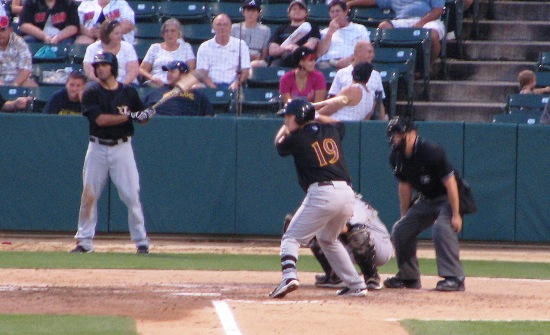 Now that Devin Mesoraco has been called up, the Reds new catcher of the future is in AAA: Yasmani Grandal.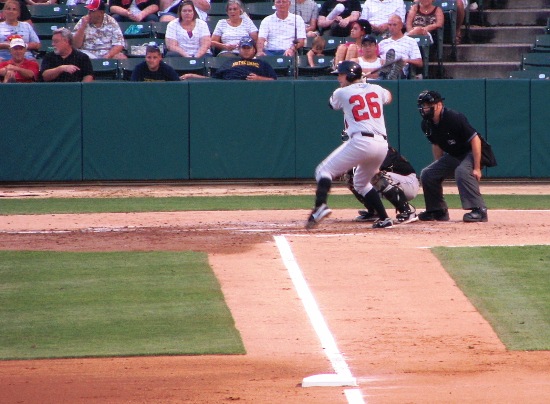 Matt Hague, winner of the Indians 2011 MVP, at the plate.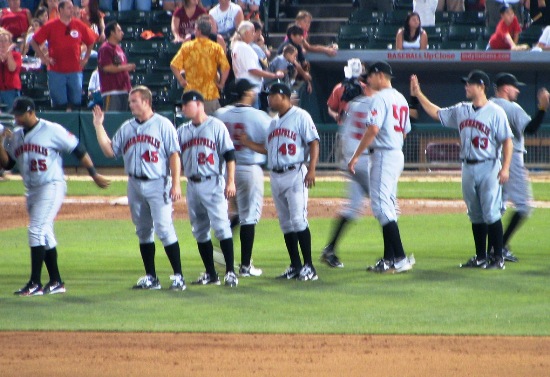 The Indians players exchanging high-fives after the win.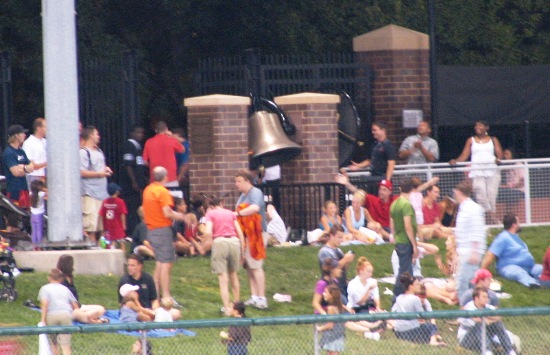 After every home win, the Indians ring the Victory Bell. This was the last time this season.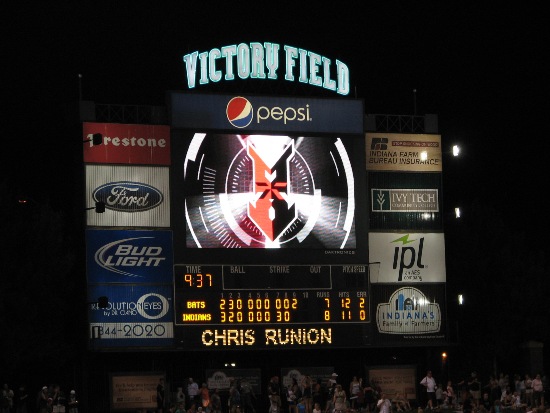 The final scoreboard of 2011 at Victory Field.
And with that, the 2011 home season for the Indians was over. It passed by way too quickly. At least there's almost a month left of major league ball to enjoy.