September 17, 2011
| Team | 1 | 2 | 3 | 4 | 5 | 6 | 7 | 8 | 9 | R | H | E |
| --- | --- | --- | --- | --- | --- | --- | --- | --- | --- | --- | --- | --- |
| Brewers (89-63) | 1 | 0 | 0 | 1 | 0 | 1 | 3 | 4 | 0 | 10 | 10 | 1 |
| Reds (74-78) | 0 | 1 | 0 | 0 | 0 | 0 | 0 | 0 | 0 | 1 | 2 | 1 |
W: Gallardo (17-10) L: Volquez (5-6)
Saturday night's game between the Cincinnati Reds and the Milwaukee Brewers was unfortunately a bit of a snoozer. The Reds lost 10-1, with the only offense being a solo shot from Yonder Alonso.
The game was fun, though, despite that, with some great tweeting going on via all the Reds Tweetup guests. You can view the tweets here.
Before the event was also the unveiling of the new Johnny Bench statue. Bench spoke to the crowd before the game.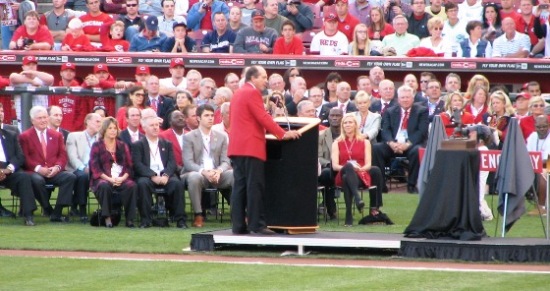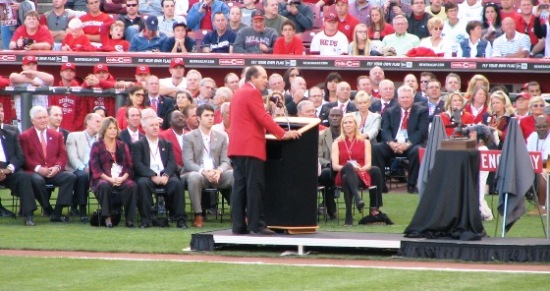 After that, Edinson Volquez took to the mound. He started well, but was probably left in too long and fell apart in the 7th. (No thanks to his bullpen, who allowed all inherited runners to score.)
The Reds' batters had no luck either, aside from Alonso. The heart of the lineup was quiet, with Joey Votto and Jay Bruce combining for zero hits.
Yovani Gallardo was on his game for the Brewers, and the game was effectively over when Volquez and the bullpen imploded.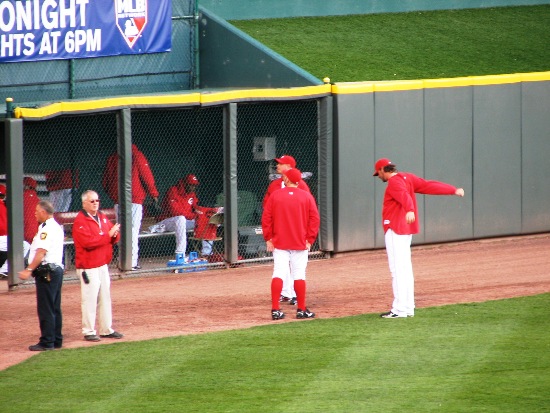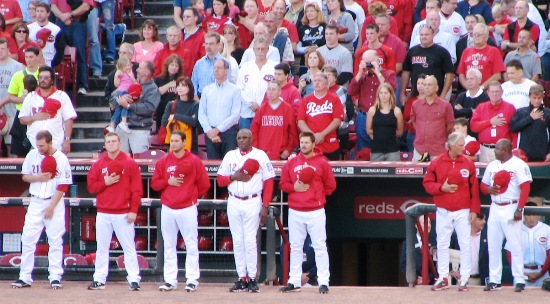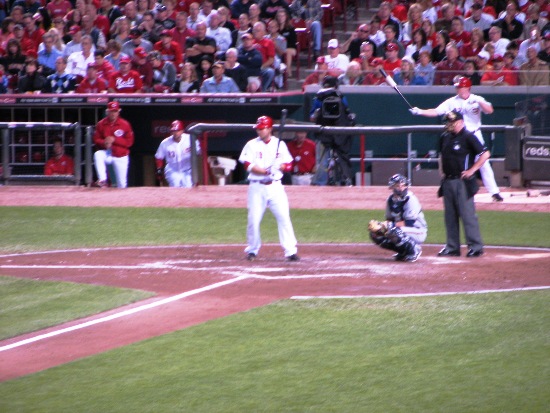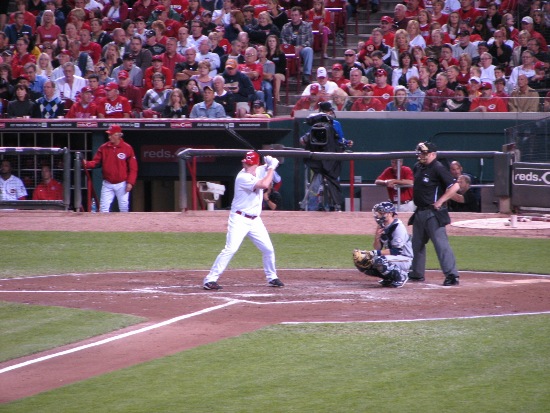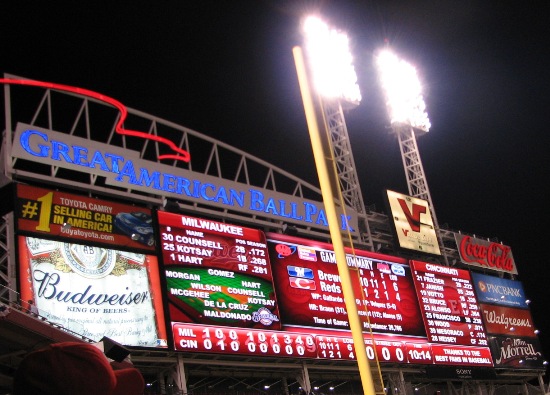 Volquez got the loss and Gallardo took the victory. It was a far cry from last September's Tweetup, when the Reds clinched the division. And from the last Johnny Bench night, when Bench homered to lead the Reds to a win. Sadly, there were no fireworks from Reds catchers tonight.
Still, it was a fun event, and I'm looking forward to next year's.