Daily Archives: June 14, 2006
June 14, 2006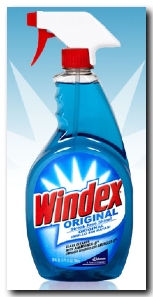 June 14, 2006
The Reds lost their fifth game in a row on Tuesday by a score of 6-4 at the hands of the Milwaukee Brewers.
Bronson Arroyo took the loss after allowing four runs (earned) on nine hits and two walks through seven innings. Esteban Yan gave up an earned run on a hit and two walks in the eighth. Kent Mercker gave up an unearned run on a hit and zero walks in the ninth.
Brandon Phillips had a strong night at the plate, going 2-for-3 with two walks. Unfortunately, no one ever hit him in. Three of the Reds' four runs came on solo shots: Rich Aurilia, Adam Dunn, and David Ross contributed one apiece. Scott Hatteberg brought in the team's only other run with a sacrifice fly in the third inning to plate Arroyo.
I think that there is a limit to the number of times that you can say this team needs to figure out how to get on base before the phrase starts to lose all meaning. So I won't say it again. You already know.
The loss brings the Reds' record to 36-29. They try to avoid the sweep this afternoon at 12:35 when Elizardo Ramirez takes the mound against Carlos Villanueva.