February 22, 2011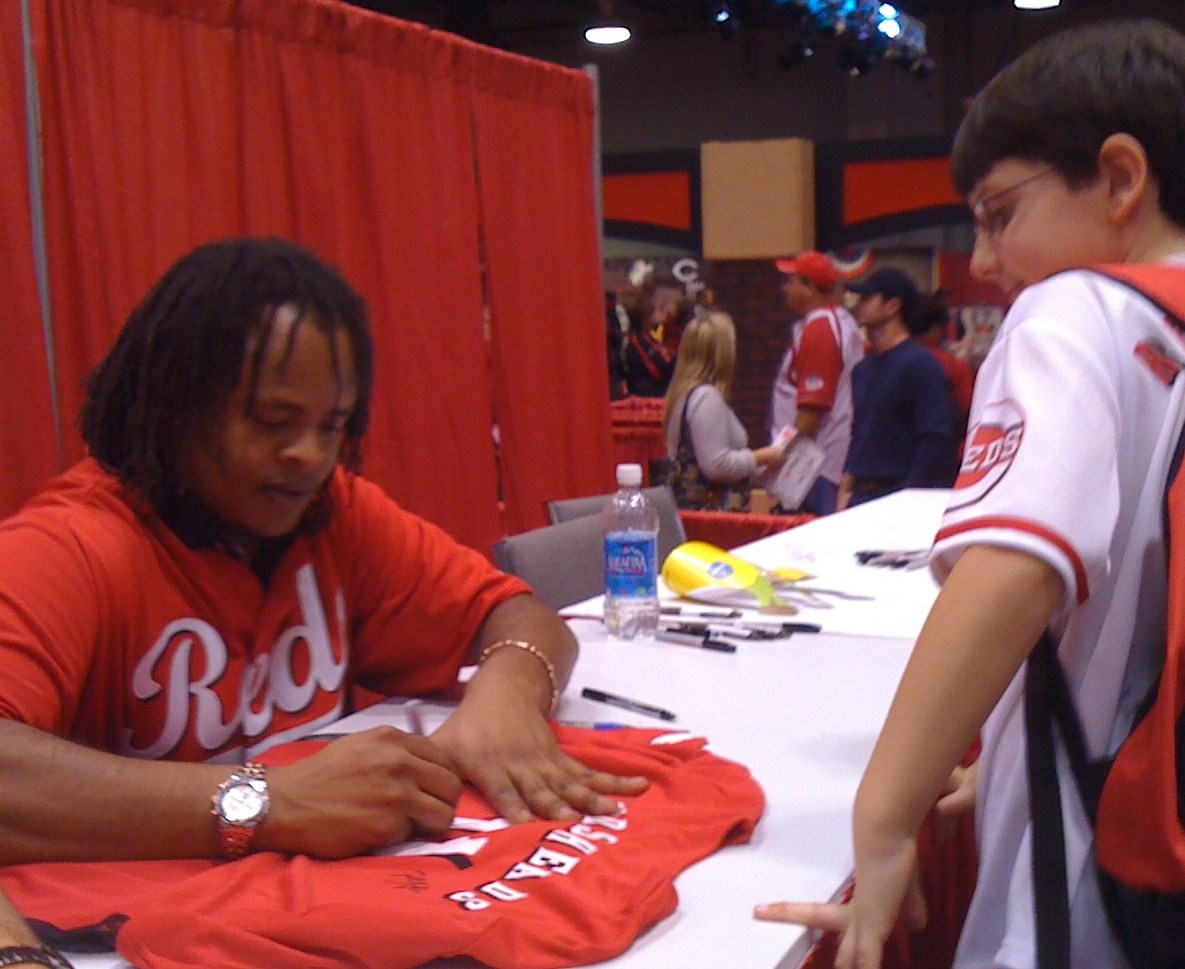 Apparently inspired by the early start to the season, the Dusty Baker and the Reds have gone ahead and announced the Opening Day starter before there have even been any spring training games, per se. From John Fay:
"After much deliberation and talking to the guys, after talking to Bryan (Price), we're going to open with Volquez," Baker said.

Bronson Arroyo will start the second game, followed by Johnny Cueto in Game 3.

"You want to go hard, soft," Baker said. "You want to break up Volqie and Cueto. You don't want them to try to out radar-gun each other. Whoever the fifth starter is going to be — other than Homer (Bailey) — is going to be softer. If Bronson is No. 1, you've got two softer guys back-to-back."
Here at RHM we've had our share of fun at Arroyo's expense, but in all seriousness, he's an innings-eater, not the number 1, which pretty much did leave it down to Volquez or Cueto (or the mystery number 1 that I kept hoping Jocketty would surprise us with), so I guess there wasn't much point in waiting. Plus, there's the bonus of:
Letting Volquez get used to the idea
Letting all the pitchers just get ready and not worry about it (except the ones competing for 4 and 5, of course)
Letting Opening Day activity planners put in their order for a parade float featuring a bust of Volquez made entirely of carnations
And getting the fans all the more excited about the end of this dreary snow and the beginning of baseball season. Good luck, Volquie!