February 9, 2011
I think I know where I'll be when not taking the child along to Indianapolis Indians games this summer. The Indians have announced plans to convert a couple sections in left field to Captain Morgan Cove, a full bar that will also offer Indiana craft beers on tap. We've got a few of those.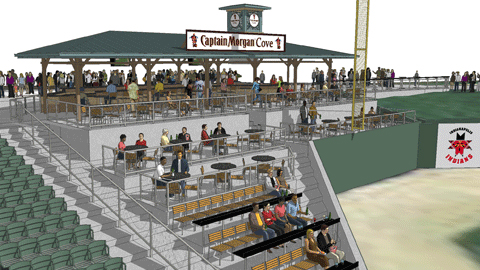 The 15′ x 60′ bar and grill area will be located on the lower level concourse near the left field foul line, in the northwest corner of Victory Field. The Captain Morgan Cove is expected to seat up to 115 guests and be available for large groups or individual ticket purchasers. The pavilion will have a roof with open walls for a more enjoyable experience.
The addition is expected to be completed in time for the 2011 season at Victory Field. I'm looking forward to it.