June 25, 2011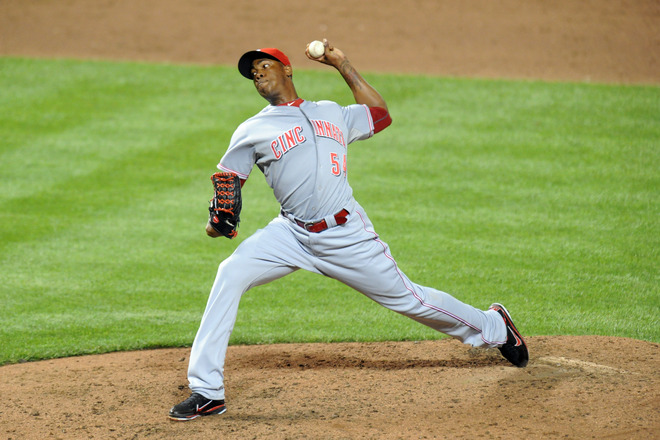 Aroldis Chapman made his return to the major league playing field tonight, and he did not disappoint. Though his ninth inning appearance against the Baltimore Orioles did come with a 5-run lead, it still wasn't exactly a no-pressure situation. After all, before he went on the DL, he might have gotten the loss in this situation.
But not tonight. Tonight, Chapman was all strike-outs, mowing down Matt Wieters, Mark Reynolds, and Robert Andino. The last pitch I saw clocked in at 101 mph. That's the good stuff people pay to see.
So, welcome back, Chapman. We're all looking forward to you outperforming Bad-royo the rest of the season.