June 14, 2011
It's so strange having the Reds in the race but not in the lead. As of a moment ago, the Cubs beat the Brewers, pushing Milwaukee back into a tie for first place with the Cardinals, who are currently on a four-game losing streak. I knew they were playing over their heads, but they don't actually have to fall back to earth all at once.
All this puts our Cincinnati Reds in third place in the division and three games behind on the leaders while being tied 1-1 after the fifth inning. I knew this team was playing below their ability, but making it up all at once would be just fine by me.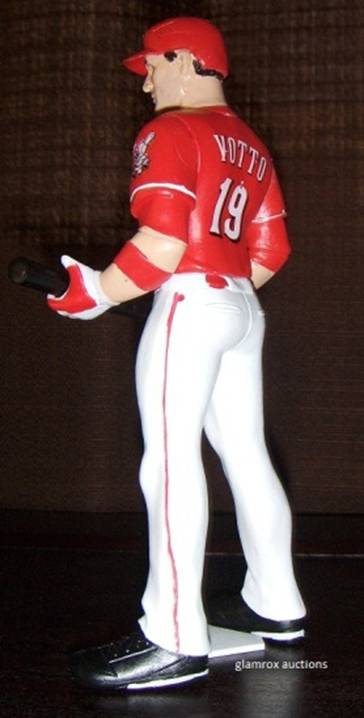 Joey Votto Figurine
Continuing the theme lately of late-night rambling…
The good people at the Blog Jog were kind enough to share a Joey Votto figurine when we were in town this weekend. It's a nice figurine, but there has never been a spandex-clad superhero with a costume as tight as this. I'm not saying that this isn't an accurate depiction of Joey Votto's ass; I'm just saying they might have left a little to the imagination.
Link Request Backlog
The lengthy list of link requests in my inbox is growing shorter, and today I'm knocking of two at once: GameJ Baseball (www.PlayUpBaseball.com) and GameSlam (www.gameslam.com/) are both sites where you can predict the action in real-time games to compete against other fans, and probably win actual prizes. I can't say I've tried it myself, what with hardly having time to watch games, let alone guess what's going to happen next, but if you try it and it's fun, let everyone know in the comments.