April 23, 2012
I'm sure the Cincinnati Reds can use the day off after playing about 100 games in a row away from home and losing 80 of them*. But I always miss baseball, even after stretches like that. Of course, a bunch of those games were during the day while I was at work, so it was kind of like they were off days to me, anyway.
But today is an actual off-day before the Reds start a series at home with the San Francisco Giants tomorrow. Finding content when the team doesn't play can be challenging.
But all that sounds like work. So instead, here's a picture of Alfonso Soriano missing a routine fly ball.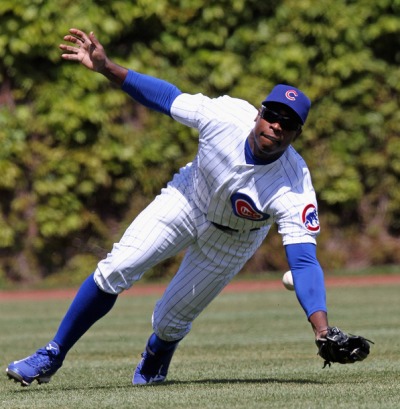 He misses fly balls and could be yours for just $57 million over 3 years!