October 15, 2012
With the Reds making another early exit from the post-season this year, the call for Dusty Baker's head has arisen again. (Not that it ever really stopped. Such is the plight of the major league manager.)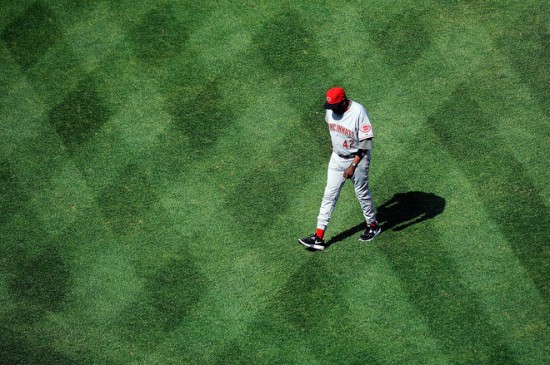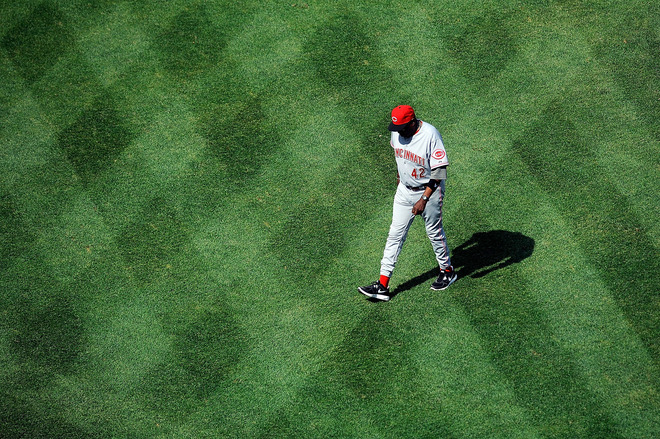 It's no secret that we here at RHM were enraged when the Reds hired Baker. For one thing, the owners apparently had their fingers crossed behind their backs when they promised to do a thorough manager search, since they couldn't print a contract fast enough for the first person who stumbled through the door. For another thing, Baker had just finished tanking spectacularly with the Cubs.
But, over the time he's been with the Reds, Baker has actually improved. You wouldn't think that a guy his age, who has been in the business long enough to think he's got everything figured out, would be able to change his long-held beliefs. And yet, when was the last time you heard this guy say anything about walks clogging bases?
That being said, the team's performance in those last 3 NLDS games highlighted some of the weaknesses many people attribute to Baker:
difficulty creating a good line-up
poor in-game decisions
poor bullpen management
There's an old chestnut in baseball: you fire the manager because you can't fire the whole team. In this case, though, no one would want to fire the whole team. A few retirement candidates, sure; maybe a Drew Stubbs or two, yeah; but most of this team is really good. Between this paragraph and the last one, there are lots of reasons people want a new manager.
There's one compelling reason for Baker to move on, though, that haven't heard people talking about: the dude had a STROKE.
Yes, it was a mini-stroke, and yes, it shouldn't have caused any permanent damage. But he's 3 times more likely to have a real stroke in the next year after having the mini-stroke, if the website I looked at is at all correct. The man has a young son who needs his father. Maybe the priority ought to be on staying alive for a while.
Since Baker's contract is up after this season anyway, it would be very easy just not to renew it so he can focus on his health and his family. Make the guy welcome in the clubhouse, maybe even give him a different role. He's obviously a helluva nice guy that has a lot to contribute, so keeping him around in a role without the stress of people constantly tearing him down might be really beneficial for everyone.
It sure would be a lot more graceful and dignified than having to replace him mid-season after he collapses while walking out to argue a call at the plate.