July 19, 2005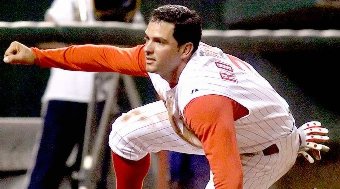 Today we say farewell to Jason Romano, who elected free agency over accepting assignment to AAA Louisville.
And as we bid him well, we say goodbye to more than just an adequate backup; we also sad goodbye to a friend. And a smoking hottie.


Let's take just one more opportunity to enjoy the scenery, shall we?
So Pretty
Pretty AND Sweet
::contented sigh::
OK, that being said, the slot for hottest Red is again open. Watching the game tonight, I want to nominate Luke Hudson, but he actually looks quite a bit like Romano, and we might be ready to go a completely different direction. Wily Mo or Austin Kearns, for example, because these two must always be in competition.
I'm accepting nominations. Ought to be a fun contest to judge.