December 1, 2009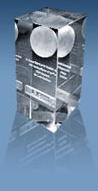 Fransisco Cordero is a nominee for the best closer in 2009's This Year in Baseball Awards. Even though I questioned whether "closer" was the position to invest in when they signed him, there's no question he's been a hell of a gamer all season long, and it was just his bad luck that he wasn't in a position to have his saves add up to post-season play.
Of course, for this particular award, numbers don't guarantee anything. Even the oft ineffable sports writers won't be the ones making the call. The This Year in Baseball Awards are decided by fan vote, which means even Danny Graves could walk away with it if he could get enough friends willing to put in the voting hours.
OK, of course not; Graves isn't even nominated. Snubbed by the academy, IMO.
You can do your part to make sure Coco brings home the trophy…and whatever other players you want to throw your support behind. Todd Coffey is available in the Setup Man category. Voting ends December 11.
Sorry, Dusty Baker isn't one of the choices in the Manager category.