December 8, 2009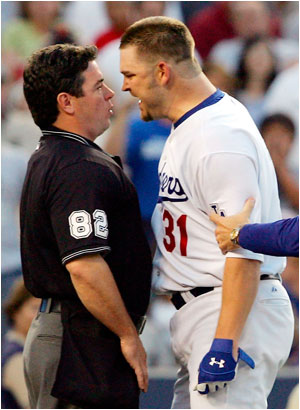 Facing a loss of 3/5ths of their starting rotation, the St. Louis Cardinals obviously had to do something about it. As good as Chris Carpenter and Adam Wainwright are, they can't carry the team through the entire season. Heck, they couldn't even carry the team through the playoffs.
So the Cardinals turned to Brad Penny, the former Marlin, Dodger, Red Sock, Giant. At first blush, $7.5 million dollars might seem like a lot for a pitcher who's been just a tick above league average on his career. (And not even that since 2007.)
But I like the deal. In this day and age when teams seem to so readily throw multi-year deals at injury-prone pitchers, it's nice to see a team pay for only one-year. It gives the team a solid chance at having a killer stating rotation, without mortgaging the future. Given pitching coach Dave Duncan's history, I have a feeling this won't turn into another Junior Spivey. Or even a Mark Mulder.
It's something that other teams should do more often.