December 30, 2009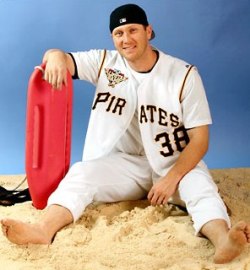 Jason Bay is headed back to the NL. He signed a 4-year deal for $66 million with the Mets on Tuesday.
From a rather tortured article on Mets.com:
The pinpointed upgrade won't come cheaply. The four-year deal is to cost the Mets at least $66 million, according to a person familiar with the negotiations that began in earnest on the final day of Winter Meetings, Dec. 11. Then again, the Mets have addressed their greatest need — albeit for four years — for less than they paid Mike Piazza ($93 million for seven seasons), Carlos Beltran ($119 million for seven) and Johan Santana ($137.5 million for seven).
Must be nice to have that kind of cash to throw around.