June 11, 2013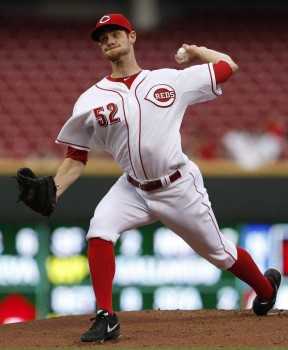 Before tonight's game against the Chicago Cubs, the Cincinnati Reds called up Tony Cingrani to make a start in the place of disabled ace Johnny Cueto. Henry Rodriguez was sent down to Louisville to make room on the active roster.
But this may be just a single game appearance for Cingrani this time. During Cueto's previous time on the disabled list, Cingrani made six starts and acquitted himself well. The Reds are expecting Cueto to be ready to go the next time his turn comes in the rotation.
"I felt really good," Cueto said after the throwing session at Wrigley Field. "I feel ready now."
This is good news. Of course, Cueto's absence has not been felt strongly at all, thanks to Cingrani. I wonder, though, is there any chance of having Cingrani stay around to shore up the bullpen? The relievers need the help far more than the starters.