September 22, 2005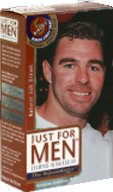 I wanted to come up with a real witty smack-talkin' fake new piece, probably involving witchcraft and robots, for tonight's game. Unfortunately, I seem to be suffering from a severe case of lack of inspiration.
Don't get too close, I wouldn't want it to spread to all of Redsdom. Oh, I see it's too late for that.
Instead, I'll just re-post this picture from smack-talk many moons ago. At least it'll give me something to look at as I trade snaps with Bellyscratcher while listening to the game on the radio.