June 2, 2011
Better today, but I'm still behind the Couch-to-5k pace. I don't know what's going to happen in nine days when we have to do this for reals.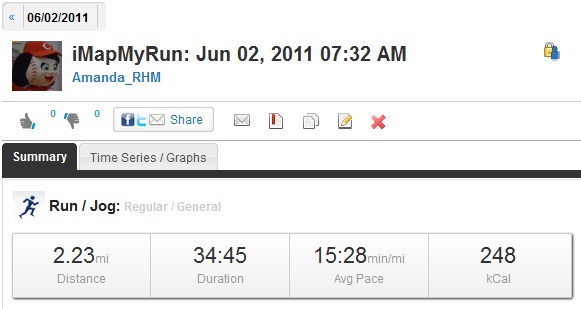 One thing I do know, though, is that once it's all done, I'm going to be in the mood to party. Want to get in on that party? Here's how to join in:
1. Go to http://reds.com/5k to register for the Redlegs Run.
2. Email [email protected] to say you'll be at the Blog Jog events before and/or after the run.
3. Go to Cafe Press to order your Red Hot shirt, in styles for women or men.
That last step isn't strictly required, but it'll make you look cool. You pay to register for the run, but there's no additional charge for hanging with the bloggers.