Last Game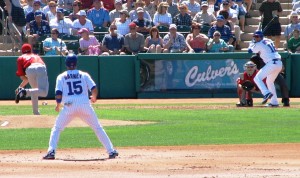 The Reds had the day off yesterday to lick their wounds after that unfortunate series against the Phillies. It's over and there's nothing we can do about it now. Moving on.
Next Game
Today the Astros come to town. Homer Bailey (RHP, 10-9, 4.09 ERA) hasn't gotten a win in a while, including in his last appearance against the Astros' 10-game winner last Saturday. And he gets to face off against Lucas Harrell (RHP, 10-9, 3.81 ERA) again today. Hopefully the team will come up with a little more run support for him this time.
Enter for the chance to buy NLDS tickets
They aren't drawing a lot of attention to it yet, but there's a link on Reds.com where you can enter your name in the lottery for the right to buy NLDS tickets. The drawing will be held on or about Thursday, September 13, 2012.



I remember entering this in 2010. While I didn't get the chance to by NLDS tix back then, I do still possess the NLCS tickets that never had a corresponding game. I bet that woudn't be the case this year.
What to Say to Sound Smart at the Water Cooler
Since Jay Bruce had 2 games off on August 11 and August 12 in Chicago, he's has a .364 batting average, has hit 10 home runs, and has contributed 24 RBI.