November 8, 2011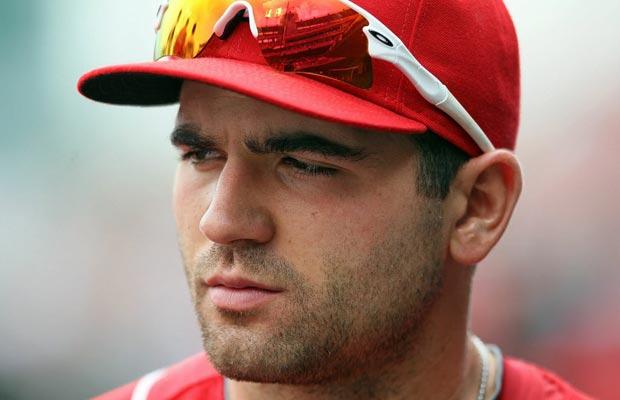 I saw mention of this story come through on Facebook today in between meetings:
Another big season has earned first baseman Joey Votto the Reds' Performer of the Year Award, as selected by MLB.com.
Of course, I thought it was a league-level award at the time I read it. Once I realized that MLB.com chose one of these award recipients for every team, I thought they ought to make a special exception in Votto's case and change the name to the "Well, Duh" award. Consider:
Votto, the reigning National League MVP, batted .309 with 29 home runs and 103 RBIs in his second straight All-Star season. He led the NL with 110 walks, 40 doubles and a .416 on-base percentage, and set career highs for games played (161) and plate appearances (719).
A couple more years like that, and it'll get even more incredible that this team can't win. At least Votto will have a nice resume and presence on Baseball-Reference.com. Congratulations to Votto.