May 28, 2012
This year, the Red Hot Family used the Memorial Day weekend as a chance to get out to visit the only NLC stadium we hadn't yet seen for ourselves: PNC Park in Pittsburgh, PA, home of the Pirates.
We'll post a more complete justification of the business expense after the long drive home is complete, but in the meantime, here are some photos from my phone.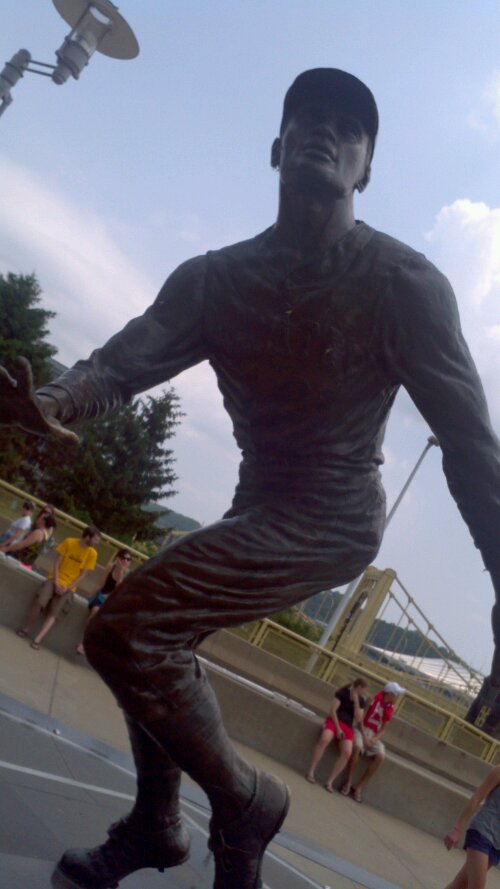 Roberto Clemente, captured in bronze just outside the front gate.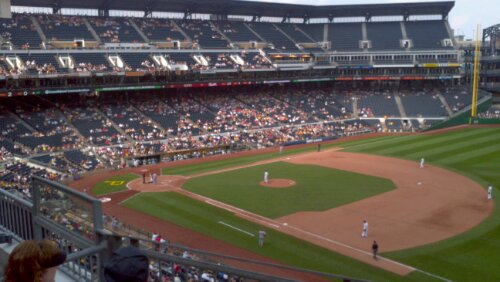 Not too many in attendance on this hot Memorial Day. Sort of surprising to me…in my world, the patriotic holidays are the baseball holidays.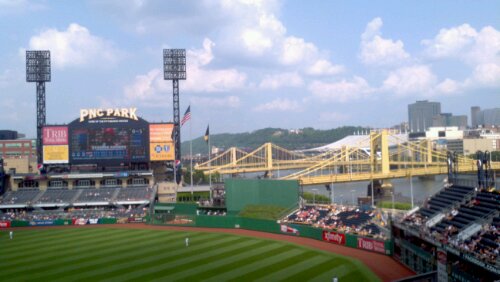 Lovely view over the outfield wall. There wasn't much to complain about this visit, except the Reds' performance.