June 4, 2012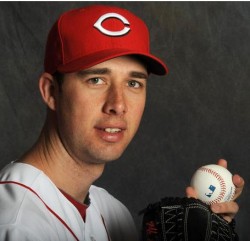 John Fay is reporting that 31-year old LHP Jeff Francis has become a free agent and is testing the major league waters to see if anyone will give him a chance. He had an out in his contract that allowed him to elect free agency on June 1.
He's rocking a 3.72 ERA with AAA Louisville, which is previous years probably would have gotten him a look. That 3-6 record he sports isn't a shiny, but we all know how that can go for pitchers, plus he's coming off a really great start against the Tampa Bay Ray's minor league affiliate.
This isn't the best team to be trying to bust in to with the way the bullpen has been performing, so looking around might uncover just the opportunity he's looking for. If not, though, it sounds like he's got the opportunity to come back to the Reds. There's bound to be an injury at some point (knock on wood).