Daily Archives: June 5, 2012
June 5, 2012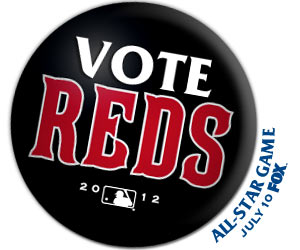 Early tallies are out for the National League All-Star voting, and it shouldn't be any surprise that Joey Votto is at the top of the heap. Even if there weren't a sudden vacuum of first basemen in the NL, Votto blow 'em all out of the water anyway.
Brandon Phillips, though also obviously the best in the NL at his position, is behind Dan Uggla. Surely we can do something about that. Jay Bruce has the disadvantage of being lumped in the all-encompassing "outfield" category, but he still ought to be higher than ninth.
Add your voice! You can vote up to 25 times per email address by going to the MLB website. And don't forget to stuff the ballot boxes when you go to the park.
Tallies as of June 5, 2012:
FIRST BASE
Joey Votto, Reds: 1,314,516
Lance Berkman, Cardinals: 634,473
Freddie Freeman, Braves: 576,255
Bryan LaHair, Cubs: 391,497
Adam LaRoche, Nationals: 331,772
SECOND BASE
Dan Uggla, Braves: 872,136
Brandon Phillips, Reds: 586,835
Omar Infante, Marlins: 512,049
Rickie Weeks, Brewers: 512,021
Jose Altuve, Astros: 472,292
OUTFIELDERS
Matt Kemp, Dodgers: 1,952,910
Carlos Beltran, Cardinals: 1,212,030
Ryan Braun, Brewers: 1,112,971
Andre Ethier, Dodgers: 827,262
Melky Cabrera, Giants: 714,642
Matt Holliday, Cardinals: 667,544
Jason Heyward, Braves: 515,340
Michael Bourn, Braves: 498,070
Jay Bruce, Reds: 460,853
Andrew McCutchen, Pirates: 457,223
Hunter Pence, Phillies: 446,460
Corey Hart, Brewers: 417,929
Carlos Gonzalez, Rockies: 386,860
Jon Jay, Cardinals: 373,833
Shane Victorino, Phillies: 373,034
To see the tallies for the other positions, you can go to this story on MLB.com and scroll all the way to the bottom.
June 5, 2012
This is one of those posts that's only going to make sense to long-time RHM readers. You would have had to have been around, like, 5-7 years ago to remember when platoon catcher Javier Valentín was dubbed the "Latin Love Machine" and became sort of a mascot to the site.
Back then we had the whole blogsphere calling him "the LLM". We posted up a bouncing Javy head every year on his birthday. We even added a site tagline in his honor: "Making Javier Valentín a household name since 2005."
Those were heady days.
But yesterday, there was promise for the return of the Latin Love Machine dynasty. Javy's nephew, Jesmuel Valentín was drafted by the L.A. Dodgers with the 51st overall pick. So keep your eye on L.A. the next couple years to see if Jesmuel can achieve household name status.
June 5, 2012
Last Game
The Reds were off yesterday. Before that, they closed out a series with the Astros.
Next Game
Today the Reds start a three-game series with the second-place Pirates tonight. If the Pirates sweep the series, they can be tied for first. Yet again the Reds face A.J. Burnett, this time with Homer Bailey on the mound.
Let's Get a CG Streak Going
The last time the Reds faced A.J. Burnett (just 6 days ago) it ended in a 1-2 loss. The last time Homer Bailey faced the Pirates (just 7 days ago) it ended in a 8-1 win and a 4-hit complete game.
What to Say to Sound Smart at the Water Cooler
Homer Bailey was the 7th overall pick in the 2004 draft. He was 18.
June 5, 2012
Yesterday was the first day of the First-Year Player Draft. The Reds had the 14th, 49th, and 57th picks yesterday. Now they have until 5 p.m. ET on July 13 to sign these guys.
14th – Nick Travieso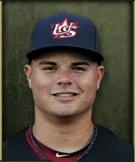 Right-handed pitcher
Age: 18 HT: 6'2″ WT: 215 lbs
Archbishop McCarthy High School, Southwest Rances FL
Travieso is a bit of a flamethrower and has topped out at 99 MPH.


49th – Jesse Winker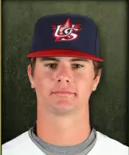 Corner outfielder; bats left; throws left
Age: 18 HT: 6'3″ WT: 200 lbs
Olympia High School, Orlando FL
.488 AVG, 3 HR, 30 RBI in 30 games, toolsy


57th – Jeff Gelalich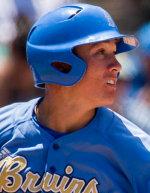 Corner outfielder; bats left; throws right
Age: 27 HT: 6'1″ WT: 205
UCLA
.372 AVG, 11 HR, 46 RBI and .462 OBP in 59 games, base-stealing threat


The draft continues today and Wednesday. The Reds still have the 78th, 109th, and 142nd picks ahead of them.