January 17, 2006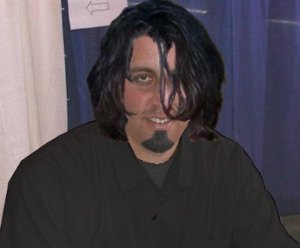 The Cincinnati Reds and starting pitcher Aaron Harang avoided arbitration today when they agreed on a one-year, $2.35 million deal. Harang was the one pitcher Reds fans felt like they could count on in 2005, despite his 11-13 record.
By retaining Harang, the Reds secure the ever-important looks-like-a-goth-factor, as this only slightly modified picture demonstrates. He doesn't have to limit his wickedness to the mound. BWHAHAHAHA!
Thanks to whomever made the original photo available online.