August 5, 2012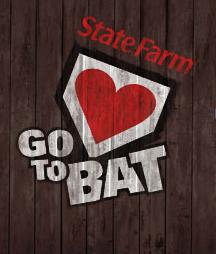 As you no-doubt noticed from the ads that are in regular rotation here and at other baseball sites, State Farm is again offering an opportunity for you to win World Series tickets by playing the Go to Bat game.
The game itself is a home-run hitting contest. The higher your score, the better your chance to win the World Series tickets. You could dedicate your Angry Birds time to this game instead and add "chance to go to the big game" to the long list of benefits you already get from playing.
Here's Ohio-native and Reds fan John Legend talking about this program. I'm not really sure how the list of presidents ties in to the rest of the stuff, but everyone likes to watch a video, right?